15 novembre 2012
4
15
/

11
/

novembre
/

2012
18:40
Holidays in Martinique .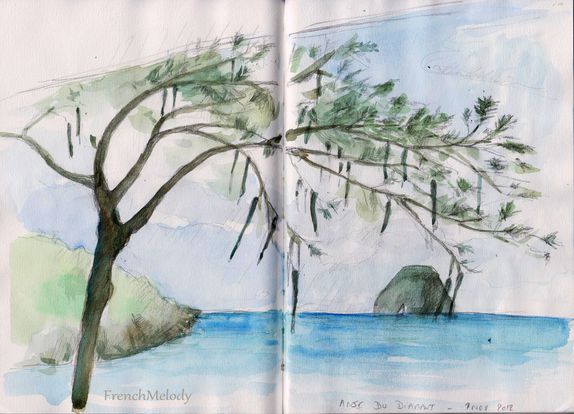 Qu'il était doux de flâner au soleil, alors que nous venions de quitter la grisaille et l'humidité bretonne. A 37°C, nous nous offrions des vacances d'été de rattrapage.
It was nice to walk in the sun, when we had to leave the gray Brittany. At 37°C , we felt like in summer.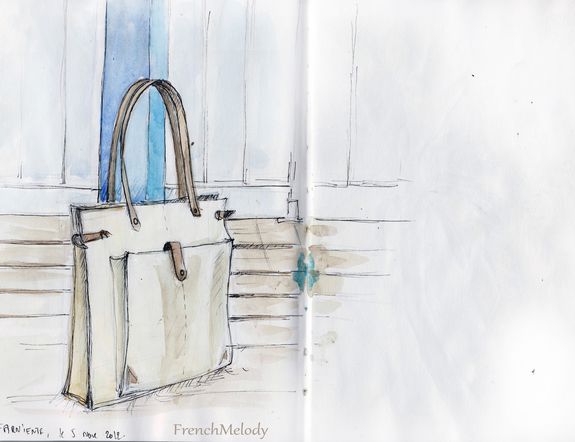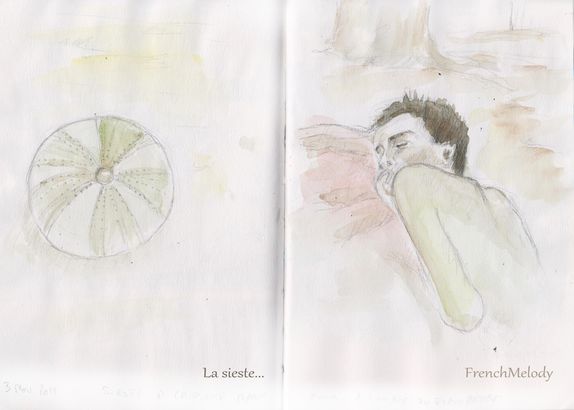 Le seul moment où j'arrive à croquer mes enfants, c'est quand ils dorment ! Tenir la pose plus de 3 secondes leur est strictement impossible..
J'ai pourtant déjà essayé de les dessiner d'après photo, de retour chez moi, bien installée à mon bureau, mais je n'aime pas... Je n'y associe plus aucun souvenir du moment, ni bruits, ni odeurs...seulement ceux de mon bureau ! Alors, cela devient juste un dessin de plus..
Je prefère donc continuer à gribouiller dans mon carnet comme on tient un journal de bord... mal installée et rapidement pour retrouver tous mes souvenirs du moment au retour
The only time I can sketch my children is when they are asleep! Stand without mooving more than 3 seconds is impossible ..
I tried to draw them with a photo, back home,well sitting at my desk, but I don't like .. I don't associate any more memories of the moment, or sounds, or smells ... just those in my office! Then it becomes just one drawing more ..
I prefer therefore continue to scribble in my notebook as it is a diary ... improperly installed and quickly, to find all my memories of the time when return.